This is another family favorite. If you haven't noticed by now, almost all of my recipes have something in common. They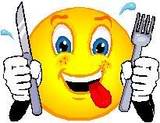 are simple and easy to prepare. Like I have said before, there's no point in going to all the fuss of adding tons of ingredients when a jar of sauce will do. The same goes for this recipe. I use Kraft Original Barbecue Sauce. If you have a favorite, use it instead and tell us about it.
Ingredients:
6-8 pieces of bone-in chicken (I use legs and thighs with skin)
Jar of your favorite BBQ sauce (I use Kraft Original)
Salt & Pepper
Preheat oven to 400 degrees.
Grease or line a baking sheet with parchment paper and lay out the chicken pieces. Add salt and pepper. I don't bother basting them in the beginning because the sauce will just burn. Bake for an hour. About half-way through, baste heavily with BBQ sauce, and again when they are done. That's it!
I don't bread or flour my chicken if I don't have to. It helps keep the carbs down, to make up for the BBQ sauce.
I usually serve BBQ chicken with Kraft Macaroni & Cheese because my family loves it, it's simple and it can be cooked on the stovetop. Also, check out my recipe for My Mother's Baked Macaroni & Cheese.
Bon appétit!
Family Rating: