I made my first bootie bag (jeans purse) two years ago and have been receiving comments everywhere I go; even my doctor noticed it lying on the floor of his office. I have made quite a few for friends and family, they make wonderful gifts.
What makes this purse really nice are the five useable pockets. Dress it up or down with accessories; belts, buttons, iron-on appliques, rhinestones, etc. I think these would be fun to make and let the owner customize them to their liking. They can be made in all sizes, larger ones can be made into duffel bags, etc. I made this one from my son's size 12 Levi's. I've also found some nice jeans at the local thrift store. They have a lot of belts to choose from, too.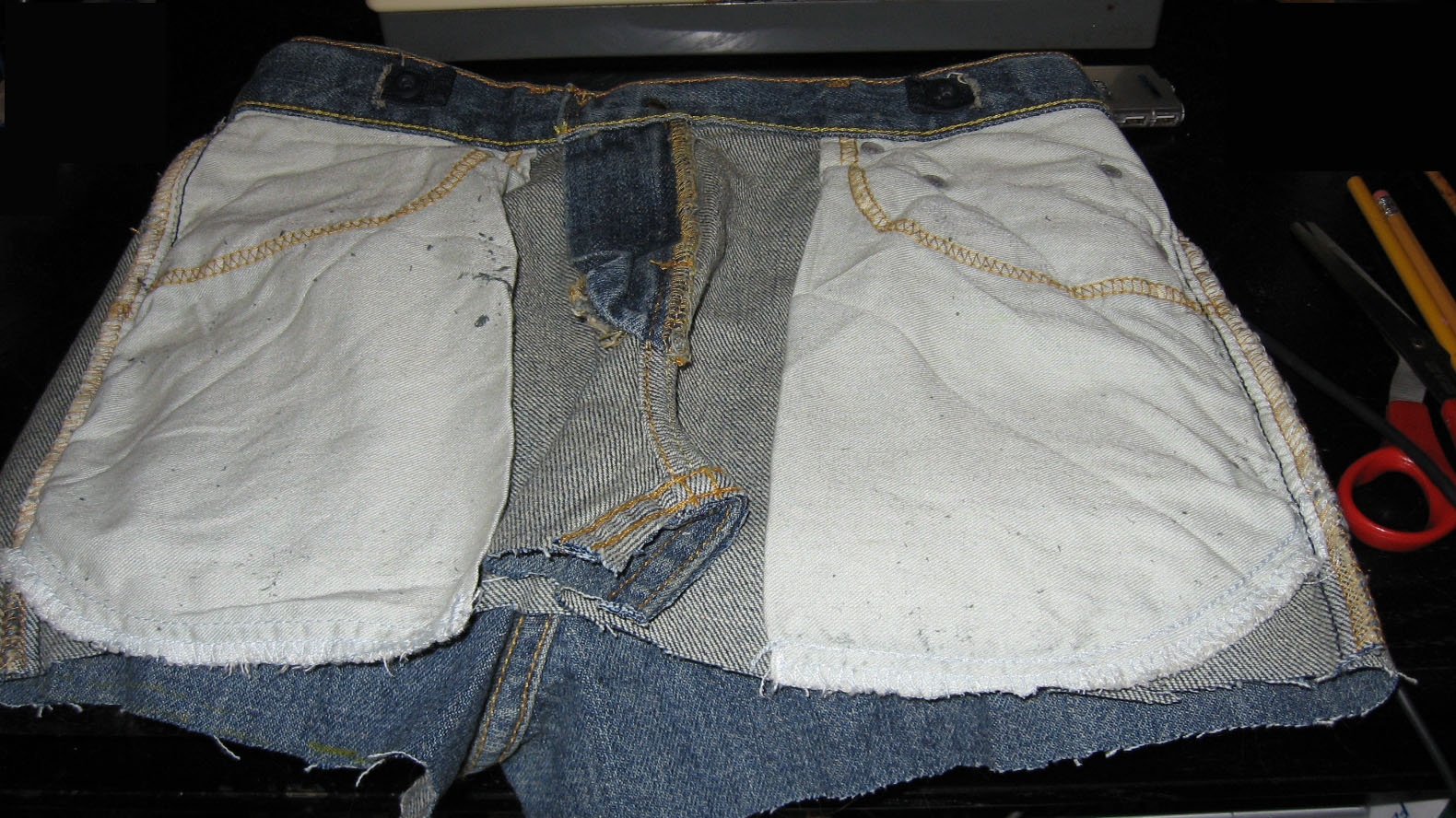 Oops! This is why you must pull up the front and pin at waist before cutting! This bag ended up a bit shorter than usual, about 9-inches tall.
I only use jeans that have five pockets, and that are in very good condition. I use the left front pocket for incidentals, change, things that I want to get to without digging around in my purse. The right front pocket holds my camera. I use the back pockets for my keys and cell phone, easy to get to. Each purse has a magnetic snap closure. The strap is made from the double-stitched seam from the leg of the jeans, and then tied in a knot through the belt loops. The purses measure approx. 14-inches wide and 10-inches tall.
For those of you who would like to sew your own jeans purse, here is a great series of videos with step-by-step instructions by Karen Weisman, eHow Presenter. They include a jeans pocket purse, handbag, and tote bag. She even shows you how to insert a lining with or without a zipper. Click Here
---